Payment Wizard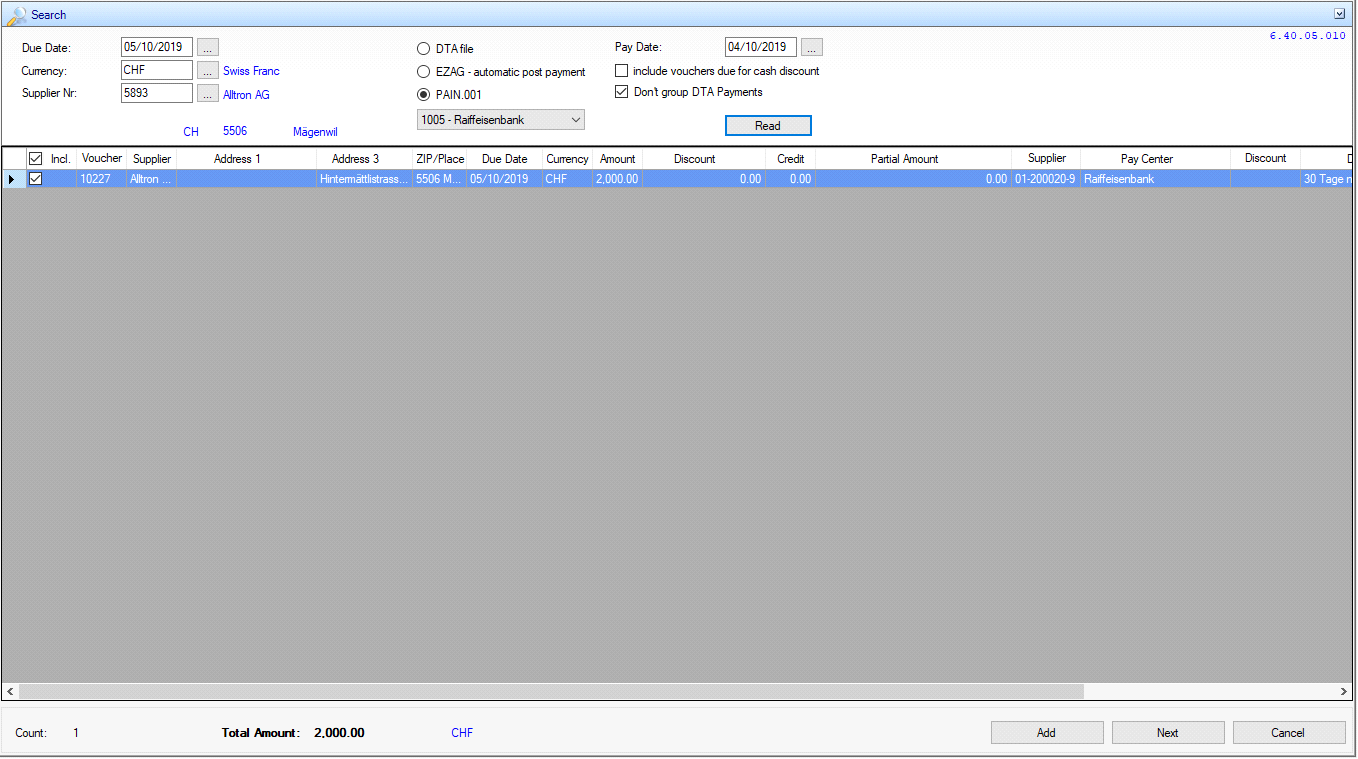 When you run the vendor payments via DTA or EZAG, enter the required data in the Payment Wizard.You can download the invoices you want to pay what you narrow down the search, then with "Show" button.
All invoices to the search criteria are displayed. Edit the individual bills by double-clicking (eg missing Paying Agent, cash discount payment period beyond the tolerance, etc.).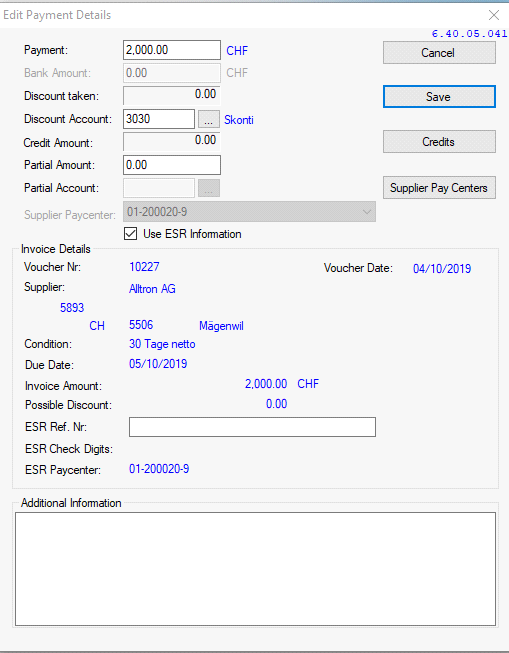 You can also add and remove accounts or to Wizards.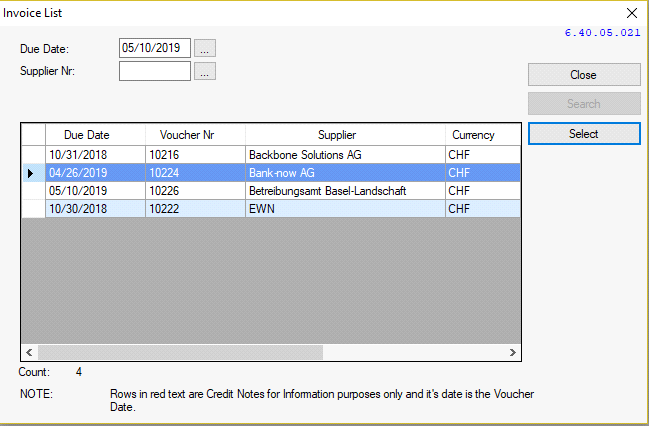 Confirm your list of "Next".
Save the DTA file using the "Browse" to the right folder and press "Run".
The accounts will be debited immediately as paid.
If you want a printout, print (Quick Print) before you select "Run"!