Comments
Here you see the main screen of form Addresses.
Buttons:

Close > Close the record
New > New Record
Save > Save Record
Delete > Delete Record
Copy to Clipboard > Copy
Save Labels > Save Additional Fields Title
Twixtel > Import Twixtel
TelSearch > Tel Import Search
Add Contacts
Outlook Entry
Preview
Print
Tel-Search Import: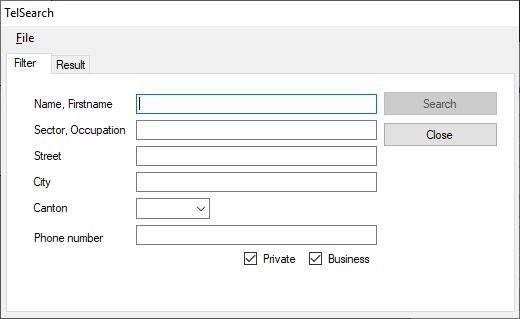 Here you can import addresses from tel.search.ch. First, determine the required fields so that when you import the program knows where the information belong.
You can do this under File -> Options. You can then save and start importing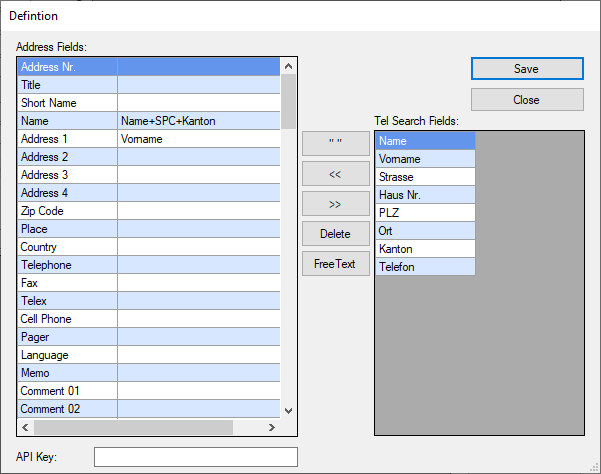 Use the Comments field to define this address notes.
This can be useful for, among other things, the order processing.