Employee
Here you can add, edit, delete and copy employee.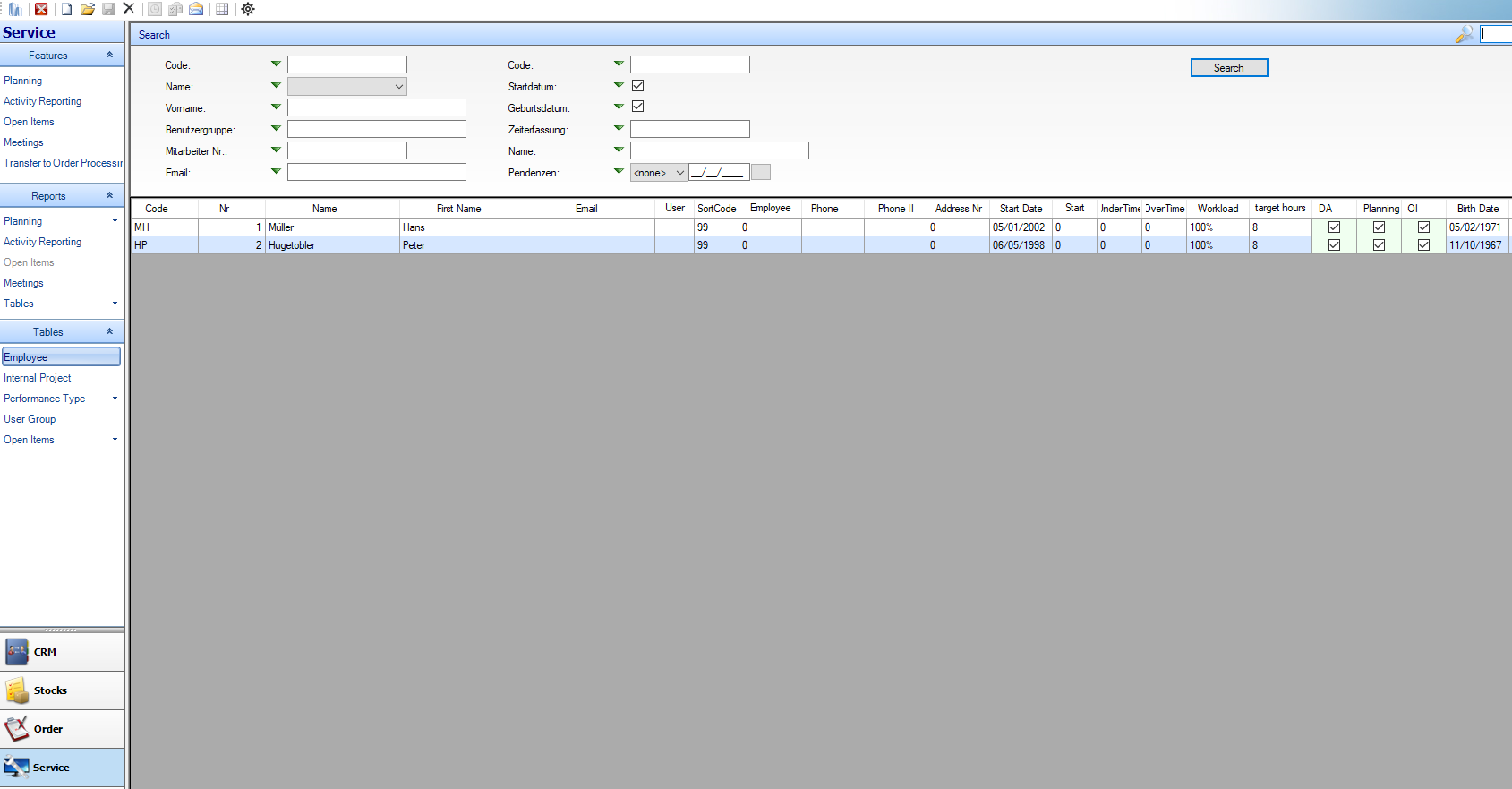 The following filter options are available:

Double-clicking on an existing employee or existing object, you can make settings in the following window: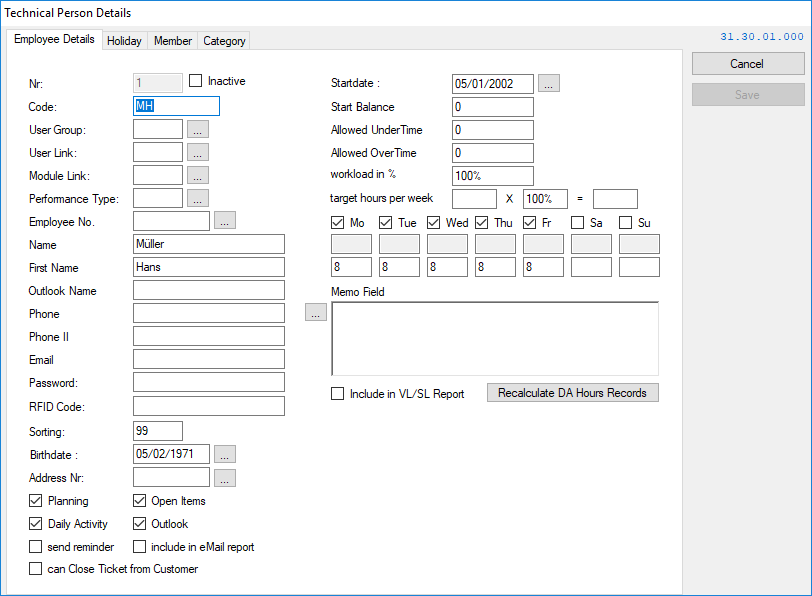 > By activating the checkbox "Inactive" you can set the employee to inactive. So meaning, inactive employee is no longer in the grid but can still be able
to view the employee by checking the "Include Inactive" checkbox.
> By specifying the target hours About-/at time-evaluation can automatically be printed.
> By checking the checkbox of "planning", "open items", "Daily Activity" and "Outlook" you can decide whether the particular employees to be
considered for these functions.
Holiday - you can enter vacation credits and holiday compensation.You have an option which Holiday will be used.
> Vacation from Service - Entered manually in service
> Vacation from Salary - holiday will be imported from salary module