Book to GL
Here all captured documents are transferred to the financial accounting.
By narrowing the date can be prevented that newer documents are transferred. (Enter date and "Search")Transferred documents are all listed and can be individually selected or deselected. Clicking on the checkbox to the left of Receipt No. might all rows selected or deselected. By clicking the + individual entries are displayed.
The transfer list can be printed out using the "Quick Print" button.
The reports are printed in the activation of transfer always be outside the checkboxes previously disabled. (Under Tools / Options You have the option to disable these evaluations always).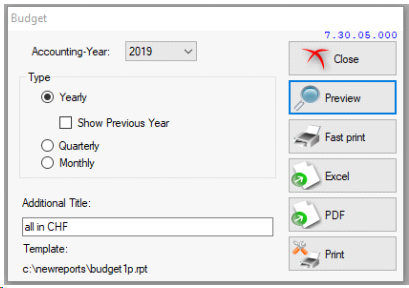 After pressing the button "Transfer" the reports are printed automatically, unless they were voted out.If the received message is answered yes, the transfer is final. With No nothing is transferred.