Payments
If an invoice is paid by the customer, the payment is recorded here (unless the payments are received via ESR Wizard read).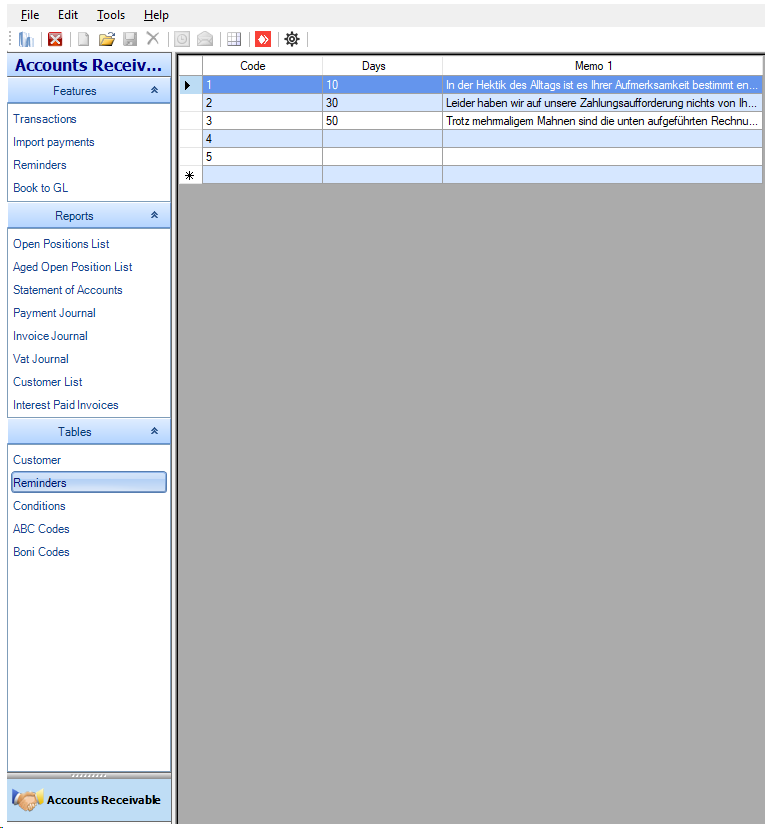 First, it should be entered no. customers. This can be written directly as a number or name in the field or selected using the selection box. The selection is done in a separate window.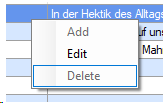 > Then all outstanding accounts of customers are displayed. These can be selected by adding or by double-clicking with the mouse. The total amount will automatically appear on your selection. Now the payment account (bank, cash, etc.) are selected (the de
default payment account may incidentally filed under Tools / Options) and a possible discount shall be entered.
> The payment will be saved with the button on the right side.
> The payment can be saved only if the full amount of the invoice will be charged. If that is not the case, the time for payment or prepayment or partial payment.