Transactions
Functions:

• Enter Inwards
• Enter Outwards
• Print Transaction List
• Print Turnover Sales
• Print Item Label
• Restore original column width
> Here are all the transactions listed individual items. Also where manual inventory movement (inputs and outputs) are recorded.
> You can filter by date, storage location, transaction type and mode.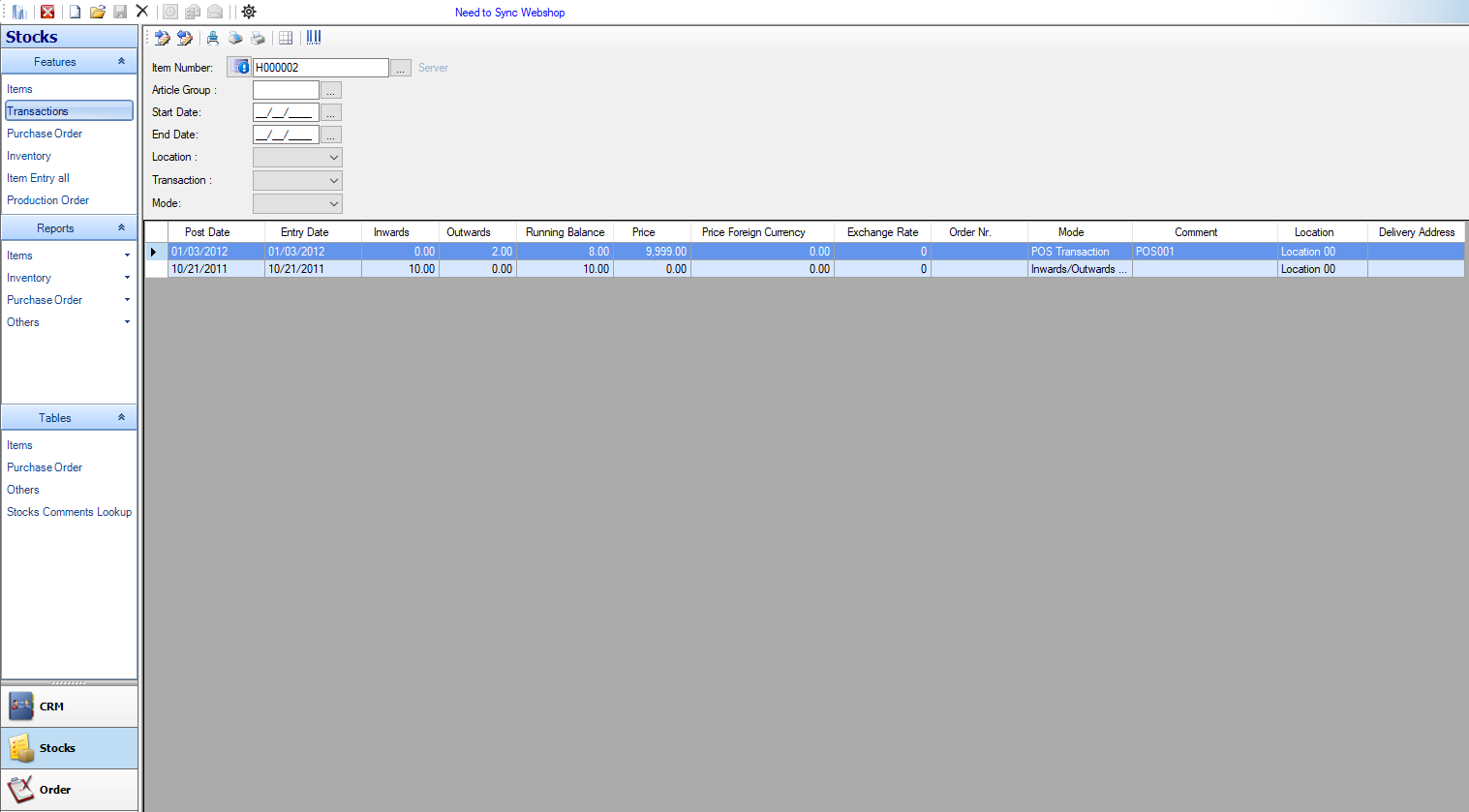 You can enter inward transactions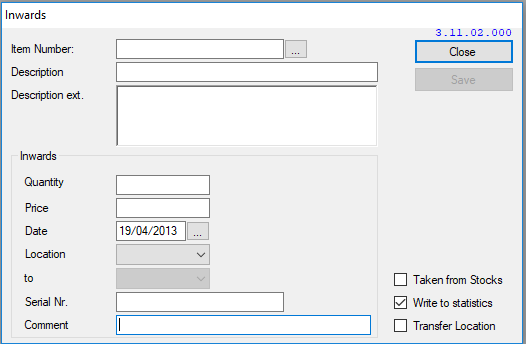 You can enter outward transactions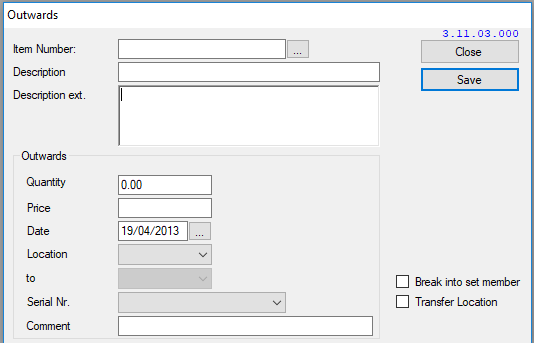 You can view all in and out transactions in the report